English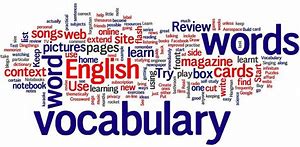 At Willowpark, we follow the National Curriculum for English and this aims to ensure that all pupils;
read easily, fluently and with good understanding

develop the habit of reading widely and often, for both pleasure and information

acquire a wide vocabulary, an understanding of grammar and knowledge of linguistic conventions for reading, writing and spoken language

appreciate our rich and varied literary heritage

write clearly, accurately and coherently, adapting their language and style in and for a range of contexts, purposes and audiences

use discussion in order to learn; they should be able to elaborate and explain clearly their understanding and ideas

are competent in the arts of speaking and listening, making formal presentations, demonstrating to others and participating in debate
In English lessons children are given the opportunity to explore a wide variety of both fiction and non-fiction texts. These texts give children the opportunity to develop their reading fluency and understanding and to develop a wide vocabulary by exploring the meaning of words in context. Children write to entertain, inform, discuss and persuade following the long term plan for the year. Grammar teaching is an essential part of the writing process.
Spelling is taught following the Spelling Shed scheme and all children have access to online resources to practise their spelling at home. Handwriting is taught following Penpals and children work hard to earn their Pen Licence and be awarded with a handwriting pen in KS2.
Children are given additional opportunities to write creatively from a variety of stimuli through half termly creative writing weeks. Children at Willowpark apply what they have learned in English lessons to write across the curriculum and showcase their learning in other subjects.
In all subjects, children are supported to answer questions in full sentences and to develop and discuss ideas to show their understanding. Children are given a wide range of opportunities across all areas of the curriculum to make presentations, participate in discussion and debate and share their learning with others.
Developing language and Sentence Construction
At Willowpark, we use a system for teaching writing developed by the educational specialist, Alan Peat. We teach children how to use particular types of sentences, which have a handy name so that children understand what is meant whichever class they are in in the school.The sentence types are designed to help children write exciting, sophisticated pieces of writing that use the right tone for their purpose.
We also use Vocabulary Ninja and Word Aware to select, teach, activate and review vocabulary with application in writing.
To find out more about Reading at Willowpark, please visit our dedicated Reading and Phonics page.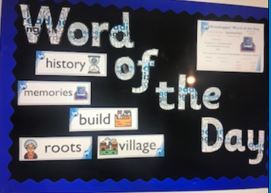 Please see the links below which detail the curriculum content for each year group.
Willowpark Reading Progression document
Willowpark Writing Progression document
Willowpark writing skills continuum