Supporting our Families
Support for emotional wellbeing and mental health doesn't stop with our children. Parents and carers, alongside wider family members, at Willowpark are encouraged to seek support through school when needed.
Our calm room is a safe space for children, parents and families to seek support or advice with anything that might be worrying them. Mrs Reid is always happy to welcome people wanting to share their concerns or ask for some advice.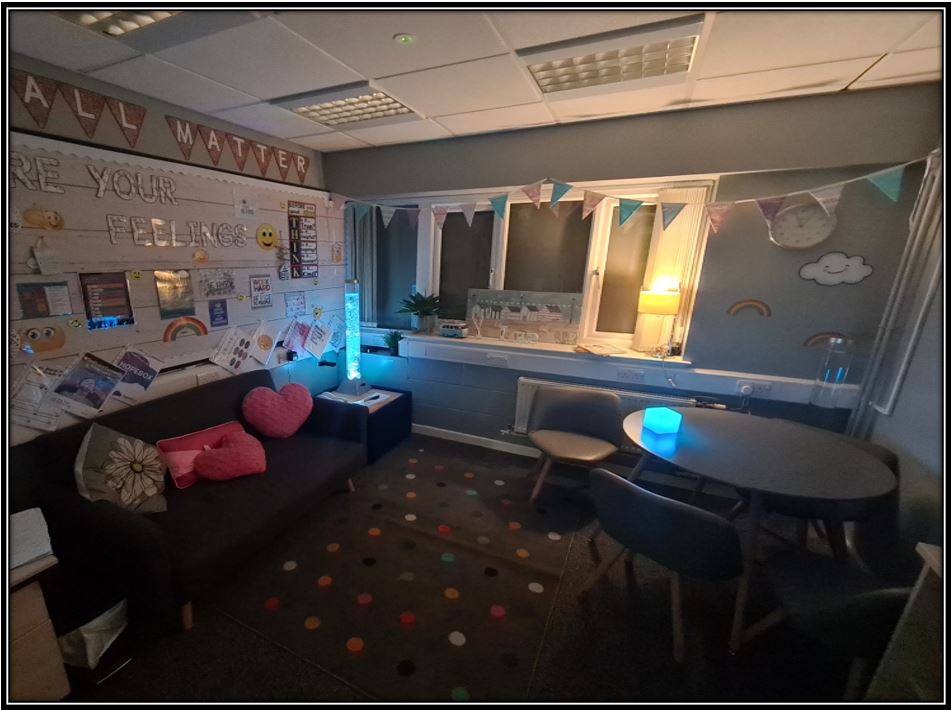 Willowpark work closely with the agencies listed below, and can signpost and refer families where needed. Please use the Hyperlinks to find out more about each service.
Positive Steps offer free help for you and your family.
If you or a family member need practical help to support you to take control of your life, or if you have difficulties in areas such as housing, money, parenting, self confidence, low-mood or seeking employment/training, Positive Steps can provide you with an allocated Engagement Worker to help you develop the skills to help yourself.
There are varying levels of support available depending on your needs.
School can support you in making a referral to Positive Steps. Please come and see Mrs Reid in school.
Healthy Minds provide a range of treatment and support options for people struggling to cope with low mood, stress, anxiety, depression, or any of the common mental health problems that up to 1 in 4 people will experience at some point in their life time.
School can support adults to make a self-referral to Healthy Minds. Please come and see Mrs Reid in school.
Combined minds provide an app developed to help families and friends to support mental health.
The Virtual Hope Box (VHB) is an app that contains simple tools to help with coping, relaxation, distraction, and positive thinking.
Website containing ideas, advice and tips from experts in Child Mental Health for parents looking for ways to further support their children at home.
Useful Resources
Calming Techniques - Breathing