Where to find us
At Willowpark, we are proud to serve the community of Derker, which is based in Oldham. Our school is positioned on Vulcan Street and we are really lucky to be surrounded by Stoneleigh park, which we use regularly to enhance the learning opportunities for our children.
Please see the map below to see where our school is situated.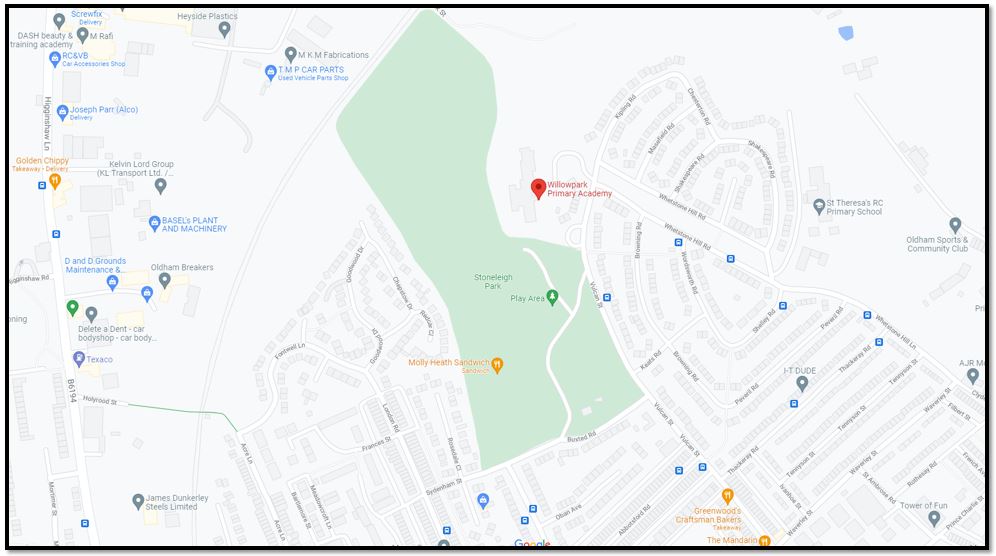 Disabled Access
Disabled Access to our school is available via the main entrance to school. We can provide access to the school car park where needed for visitors and families. Please contact us in the main office to discuss your requirements and we will be happy to help you.