Emotional Wellbeing and Mental Health
As a part of South Pennine Academies, we are committed to a Trust-wide approach to Mental Health and Wellbeing covering children, staff and the wider community.
At Willowpark Primary Academy we consider the development of our children's mental health and wellbeing to be as important as we do their physical well being and we promote its importance both within our curriculum and through the support we offer our children and their families.
Our commitment encompasses ongoing week in 8 priority areas;
Leadership
Staff Culture
Student Culture
Support for Staff
Continuous Professional Development
Support for Pupils
Working with parents/carers
Working with external agencies
Our school is wholly inclusive and we work hard to ensure all children have access to resources, provision and environments which support the development of their emotional literacy.
This section of our website should provide lots of useful information to you. If there is more information or support you require on any aspect of looking after your own emotional wellbeing or mental health, or that of someone you know, please do not hesitate to contact us in school
The Willowpark Offer
School Mental Health Award
We are very proud of our on-going work to support positive Mental Health and Wellbeing and have recently achieved the GOLD School Mental Health Award following assessment by Leeds Beckett University in recognition of the work we do to support the mental health and wellbeing of our staff, children and their families.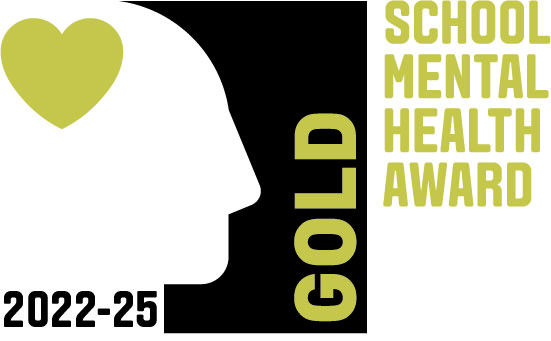 COVID19 - School Closure
At school, we are very aware that the current lock down measures are hugely challenging and can be a time of real struggle for lots of our staff, parents and children. As you know, we are proactive in our efforts to support your emotional wellbeing and mental health and, now more than ever, we are keen to ensure we can offer support to anyone who may be struggling with this.
The resource below has a focus on healthy lifestyles and contains lots of information and links to wider resources around 4 key components of maintaining a healthy lifestyle; Sleep, Routines, Nutrition & Physical Exercise.
Partnership For Children have also shared some excellent resources with us to support your families emotional wellbeing.
During the Covid-19 lockdown, we're all feeling less secure and missing our usual routines. But just as doing exercise improves physical health, you and your child can do activities to boost their mental health.
These activities are based on the programme we use in school to teach PSHCE. Use them to help your child find healthy ways to deal with their feelings and reactions to the Covid-19 situation.

These Activities:
Take around 10 minutes to complete
Cover the following themes: Feelings, staying connected, dealing with change, getting along, dealing with worries and relaxing
Designed for children aged five to nine but can be adapted for younger or older children
Include instructions for adults to complete the activities with children
If you are struggling with maintaining a healthy lifestyle there are steps you can take to seek support.
Contact your GP and discuss your thoughts/feelings with them
Make a self referral to Healthy Minds - they will book you in to complete a telephone assessment, before offering the most appropriate route for support. They can be contacted on 0161 716 2777 or via their online referral form which can be accessed at https://www.iaptportal.co.uk/ServiceUser/SelfReferralForm.aspx?sd=ed81b973-a703-42e3-8cff-84fd96ff4e6e
Contact us in school on 0161 359 5699 or email teacherswp@willowparkacademy.org. The office at Willowpark is staffed every day for parents of children from both schools and our admin teams will be able to forward your call to the most appropriate person to offer advice.
Follow the Oldham twitter handles @ATWellbeingWSA , @ChrissyOrson, @NatWellbeingWSA and @OldhamOA as these account frequently share the latest updates/resources to support local families